Home

/

Creating mentally healthy workplace environments for Māori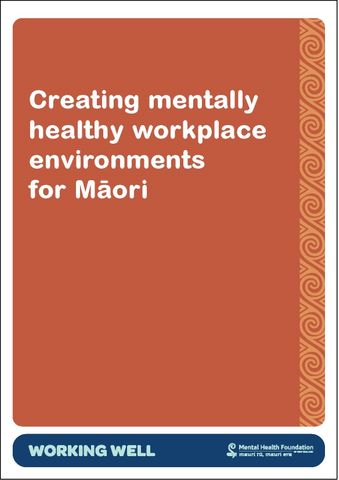 Creating mentally healthy workplace environments for Māori
Description
This series of practical tools is designed to guide workplaces in Aotearoa New Zealand to become more culturally responsive by helping them to take positive steps to creating an inclusive and supportive environment for Maaori employees.
Evidence suggests culturally responsive workplaces have a positive influence on the mental health and overall wellbeing of Maaori employees and gain from the social and economic benefits this can bring.
This first resource explores the concept of whaanau (family and social connections) and provides context to the importance of whaanau on wellbeing for Maaori. We explain common cultural concepts and practices and provide practical tips for employers and employees to consider in their workplace to better meet the needs of Maaori employees.
Please note: Unfortunately this website is unable to display macrons in the body text of pages, so we have had to use double vowels where a macron should be placed. We apologise for this and are working on fixing the issue.
Downloads