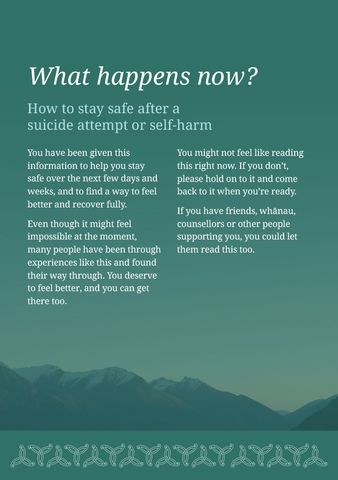 What Happens Now?
Description
This resource, What happens now?, offers information to help people stay safe in the days and weeks after they survive a suicide attempt or serious self-harm. The resource also provides information to friends, whanau, counsellors or support people about how to help.

See our Personal Safety Plan.





Click here to read more about Suicide Prevention.

Print instructions:
Download the print friendly pdf and select booklet printing.
Downloads