Home

/

Takatāpui: Part of the Whānau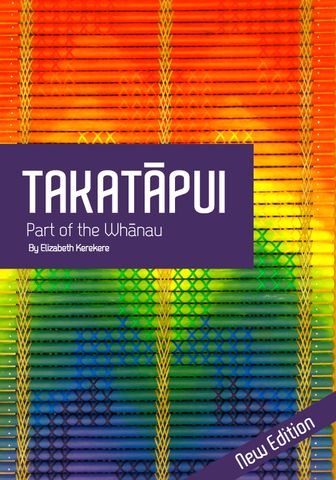 Takatāpui: Part of the Whānau
Description
Takataapui is a traditional Maaori term meaning 'intimate companion of the same sex.' It has been reclaimed to embrace all Maaori who identify with diverse genders, sexualities and sex characteristics such as whakawaahine, tangata ira taane, lesbian, gay, bisexual, trans, intersex, non-binary and queer.
This resource is for takataapui, their whaanau and communities, sharing stories and information about identity, wellbeing and suicide prevention.
The resource was written by Elizabeth Kerekere and produced in partnership with Tiwhanawhana Trust.

Please note: Unfortunately this website is unable to display macrons in the body text of pages, so we have had to use double vowels where a macron should be placed. We apologise for this and are working on fixing the issue.


Print instructions:
Download the pdf and select booklet printing.
Downloads