Home

/

Funerals in Aotearoa after a death by suicide (guidance for providers)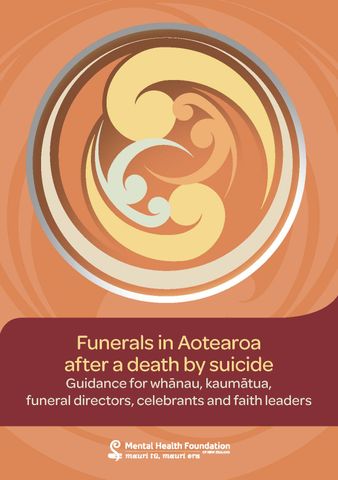 Funerals in Aotearoa after a death by suicide (guidance for providers)
Description
This resource is for whaanau leaders, kaumaatua, funeral directors, celebrants, faith leaders, or anyone leading a funeral or hui mate for a person who died by suicide or suspected suicide. It will accompany you as you walk alongside the bereaved whaanau, koorero/talk safely about suicide, and take care of yourself throughout the process.

Click here to read more about Suicide Loss.
Please note: Unfortunately this website is unable to display macrons in the body text of pages, so we have had to use double vowels where a macron should be placed. We apologise for this and are working on fixing the issue.
Downloads