Home

/

Funerals in Aotearoa after a death by suicide (guidance for whānau)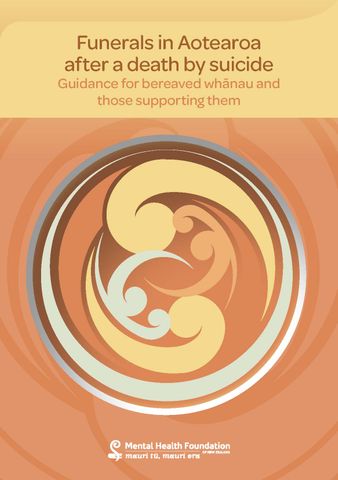 Funerals in Aotearoa after a death by suicide (guidance for whānau)
Description
This resource can support you in planning your loved one's funeral or hui mate in a way that honours their life, addresses suicide safely and helps you and your whaanau cope with your grief.
You might also find this information helpful if you're supporting someone bereaved by suicide.

Click here to read more about suicide loss.
Please note: Unfortunately this website is unable to display macrons in the body text of pages, so we have had to use double vowels where a macron should be placed. We apologise for this and are working on fixing the issue.
Downloads